New Microsoft Project Professional 2013 Key Sale & ISO Download
Looking for Black Friday price for Microsoft Project Professional 2013 product codes online? Microsoft Online Key is the most people's choice. 100% genuine Microsoft Project Professional 2013 license key and instant email delivery, you can use Paypal to order now.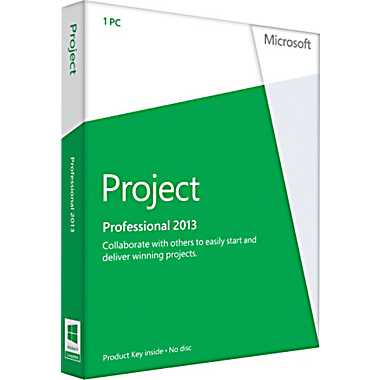 This Microsoft Project Professional 2013 Product is absolutely Genuine CD key.
Activate Microsoft Project Professional 2013 version and support Microsoft Online Update.
Support all languages version, including English, German, Italy, French, Spanish, Japanese, Russian and so on.
One Key For One Computer. One Microsoft Project Professional 2013 product key works permanently on one computer. Forever useful to reinstall the Operation System or Application Software.
Not for Trial, Beta, OEM and Non-Genuine Version.
Product Name: Microsoft Project Professional 2013
Product Type: License Key Code and Download Link
Product Price: $30.99 $400.0
Delivery & Guarantee
Guarantee all Microsoft Project Professional 2013 product keys are 120% official, valid, unused, non-banned.
The Download URL and Product Key will be sent within 2 hours by Email.
Full Refund Guarantee if the product key you order or download URL does not work. (For key issue, you must confirm you are using a genuine software)
Security Payment
We accept Paypal and Paypal's Credit Card as the standard payment method. You can pay via your Paypal account if you have.
Credit card is also acceptable if you have no Paypal account.
Free Download for Microsoft Project Professional 2013
(If you do not have the software or owns only trail version)
Download link and product key of Microsoft Project Professional 2013 are provided.

Easy download, copy the link we provide into download tool and press enter, it will start if you agreed download.

File format: EXE or ISO.

Language: English, German, Italy, French, Spanish, Japanese, Russian, and so on.
Why Download
More efficient to download the installation ISO or EXE file of Microsoft Project Professional 2013.
Fast. Only takes a little time to download. No need to wait for goods delivery.
Avoid shipping, safer than buying a fake retail box.
Save more money and time!
Customer Service
We are proud of our top notch customer service, serving you around the clock 24/7.
If you have any words to tell us, you are welcome to send an email or start Gtalk with us.
Please remember to check your SPAM/JUNK folder if you didn't receive our reply in 24 hours.
Our online store is committed to protecting your privacy. We NEVER sell your personal information.
Thank you for emailing me the product keys to the software when I needed it. Fast and easy at a good price. This is my 8 th order.   --- Ken V.

I was a first time customer, had some concerns with the very low price. The ease of purchase and very fast shipment makes me a very happy return customer.I have bookmarked this site for future software needs..   --- Pix S.

Prompt Dellivery! No problems what so ever!.   --- Steven H.

A real smooth software purchase....even called with a question and was helped courteously and quickly....and recieved an unexpected bonus software package in my software. I already have made a second purchase which went just as smooth. This is now my first stop for software shopping.   --- Helen B.

Excellent as always!   --- William L.
Related Tag: Cheap Microsoft Project Professional 2013 key, Microsoft Project Professional 2013 product key, Microsoft Project Professional 2013 license online, Microsoft Project Professional 2013 key sale, Microsoft Project Professional 2013 iso download